Welcome to the Rugby PPE Response website!
This initiative was created to support the NHS, the Care Sector and vulnerable members of the community in Rugby by providing PPE until such time as the supply chain meets the demand caused by the Covid-19 pandemic.
We believe that the NHS supply chain is now able to meet the demand and so the project has been closed down.
We believe that Warwickshire County Council has a stockpile of various items and would suggest that NHS and Care Home organisations contact them by email at cv19ppe@warwickshire.gov.uk 
Click here to read more about the development of our initiative.
Please click here to read the latest government advice on the use of Personal Protective Equipment. Click here to see a summary of what PPE should be used in each care setting.
By the time we closed the project we recorded that together with our partner groups
we have dispatched 13,373 face visors and 18,248 other items of PPE to over 150 organisations.
Our news is reported on our Facebook page @RugbyPPEResponse.
PPE Items which we can donate are shown below!
Naturally, we would appreciate any donations that recipients are able to make so that we can continue to source materials!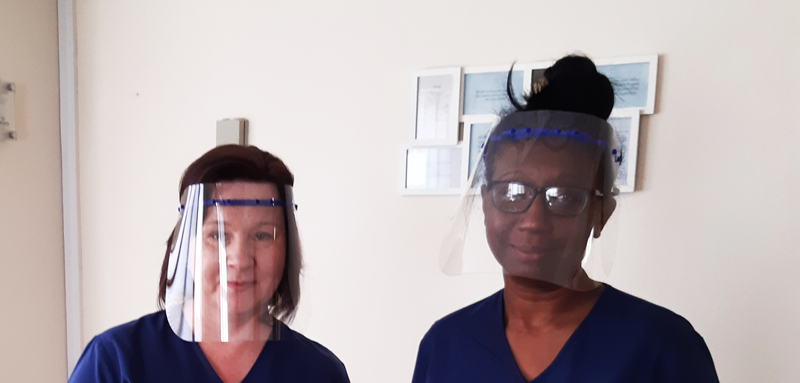 Face Visors
Full face visors can be used to provide a high level of protection from fluid or spray.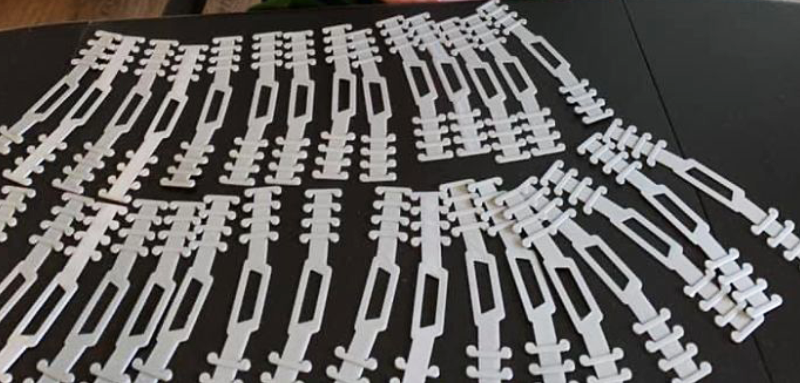 Ear Protectors / Visor comfort strips
Ear Protectors can be used to protect the rear of ears from ear irritations caused by the elastic used to hold face masks in place.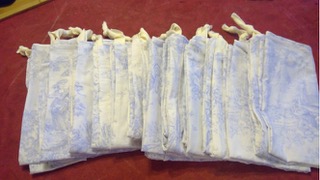 Scrub Bags
Scrub bags can be used by nurses and carers at the end of their shift to take used scrubs home to be washed without taking the scrubs out of the bag! The bags have a drawstring and are made of poly-cotton that can be washed at 60⁰C. These can be ordered.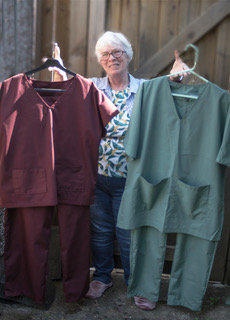 Scrubs
We have a limited supply of scrubs for use by nurses and carers.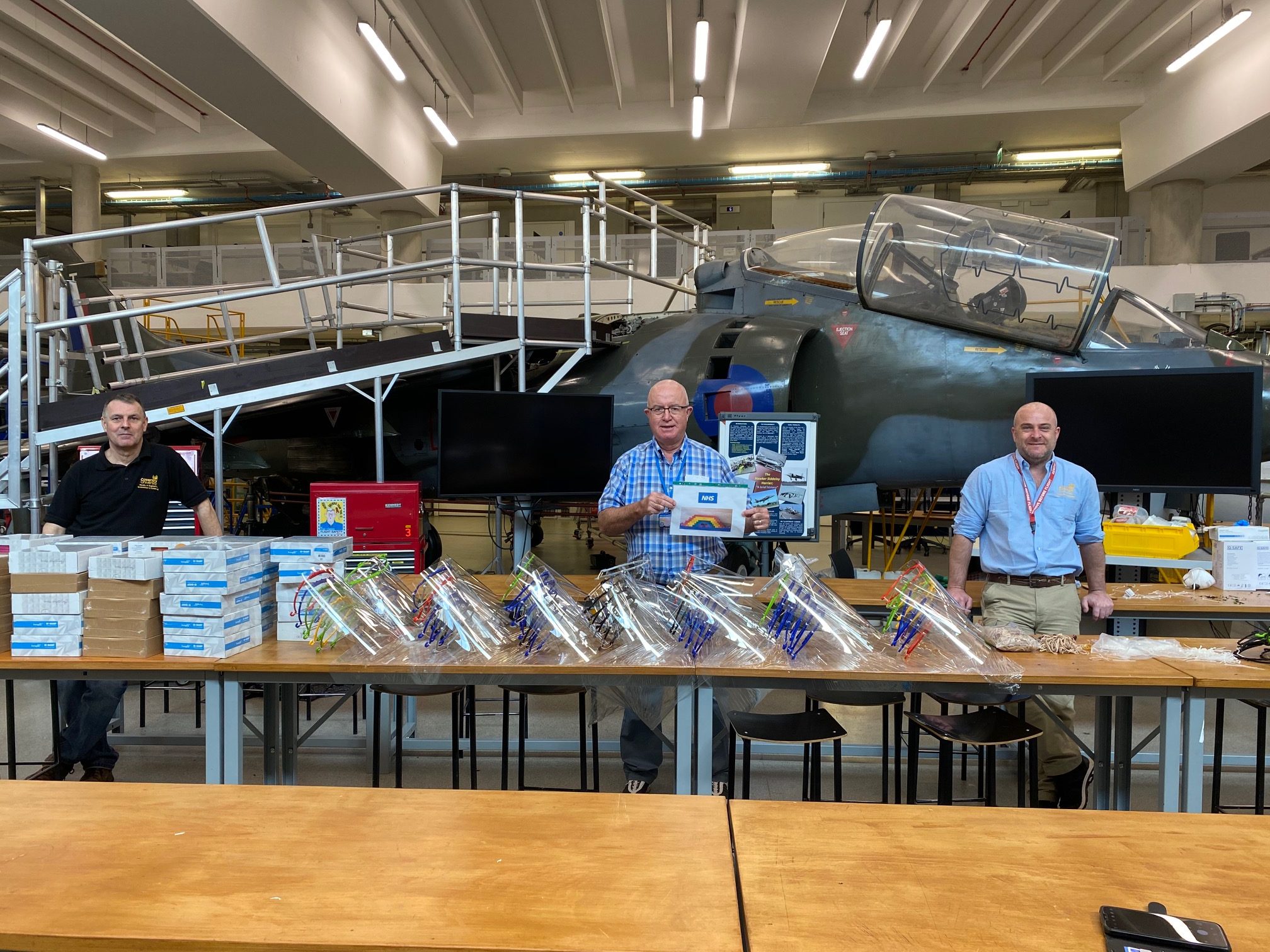 We are here to support you!
Providing Medical Aids To The Rugby Community During the COVID-19 Pandemic
There are approximately 20 Nursing and Care homes in Rugby many of which seem to have little NHS PE supplies or education. Some of the larger homes have up to 80 residents. We are also supporting various elements of the NHS, social workers and carer agencies who are visiting vulnerable people in their homes – Please sign up to register your organisation or make a request if in need.
Design, Development & Manufacturing
We are developing a bulletin board to share our knowledge with fellow producers Please sign up to gain access and make a request or contribute to the discussions

Contact Us
Ask a question below and we will endeavour to answer all enquiries as soon as possible! Please note we cannot supply equipment to individuals.
Our  email system is regularly accessed during normal office hours but our distribution operation is only active between 12 noon to 4pm on Tuesdays, Wednesdays or Thursdays. 
For direct medical support regarding the pandemic please contact the NHS helpline 111. For emergencies call 999 or visit your nearest hospital.