About The Rugby PPE Response
We are here to support the NHS, the Care Sector and vulnerable members of the community in Rugby
We started as a collective of local people with 3D Printers who used their printers to manufacture face visors for use by colleagues in healthcare settings which are not involved in front line critical care.
Our initial goal was to ensure that every Health and Social care worker in Rugby has a full face visor to reduce the risk of Covid 19 transmission.
We have distributed other items of PPE as our local production effort has built.
We are now focussing on providing cloth face masks for vulnerable members of the community.
The initiative was launched by local GP Dr Keith Edgar and is organised by volunteers from two local charities – The Friends of the Hospital of St Cross and the Benn Partnership Centre.
Click here to read more about the development of our initiative.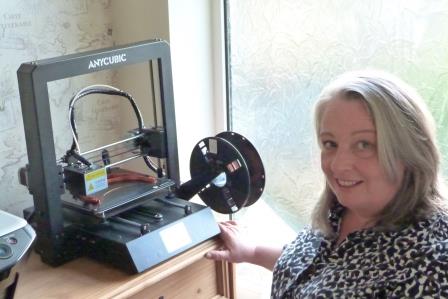 Jo Thomas
The seed was planted when I received a link to the PRUSA website – a company who have developed a design for 3D printed face shields for medics and professionals and made it open-source for anyone with a 3D printer to produce. So that is what I did. https://www.prusa3d.com/covid19/
The school where I work as a HLTA (Bilton C of E Junior School) was closed to all but key workers' children and staff placed on a rota, so I arranged to collect the 3D printer from the school and am running it alongside my own machine.  Mike,  a retired engineer  who had taught me how to use and print on the Anycubic printer, joined me in the effort to produce these face shields, as did Hugo, another member of the BJS community. But where to send them?  I contacted a friend who works at Westside Medical Centre to see if they were interested.  They were.  Dr Keith Edgar tried one and thought it would be useful and so the seed grew.
I had almost exhausted my stock of PLA and was finding it difficult to get a good lead time on any orders. I managed to source 4 more reels – however this wouldn't last long. Friends of St Cross joined the team and managed to secure an order of PLA so that we could continue to print. They also appealed for printers through their network and Phil & Janet and Paul joined the team.
Datagraphic (the company my husband works for) donated a supply of acetate and ordered more. On seeing the work that we are doing the owner Glyn King ordered a 3D printer and the team at Datagraphic have quickly learnt how to use it and are printing for us too. Click here to read more about the support from Datagraphic.
The team at Westside Medical Centre (thankfully) took over the admin and distribution of the face shields as they were in the best position to identify where they were most needed. From a small seed working together this has grown.
Together we are stronger.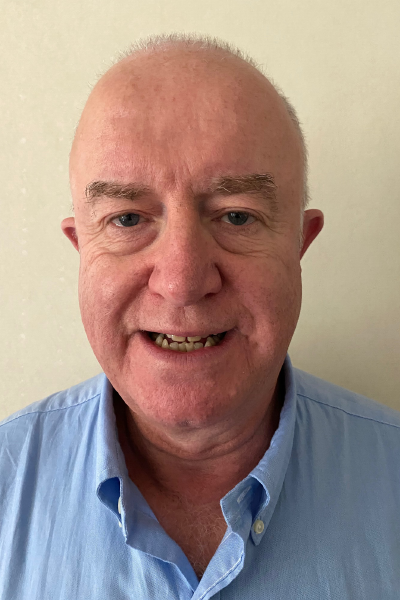 Keith Edgar
Keith is a GP who had recently retired and has answered the call to return to the front line after the outbreak of the pandemic. He is working as a locum GP at  Westside Medical Centre in Rugby.  Prior to this he was a partner at the Revel Surgery, Brinklow. He has had roles in medical education, clinical governance, and occupational health across his career.Find out more about the PPE Project.
On his return to the front line, he picked up the initiative started by Jo Thomas and Kellie Preece at the Westside Medical Centre and has developed the Rugby Primary Care Network PPE project, to deliver protective face visors and other items to all front line health and social care staff who serve the people of Rugby.  He has been supported by Willy Goldschmidt, Chairman of the Friends of St Cross, and Peter Maddock, a former Rugby PCT Chief Executive all of whom are members of the Rugby Health and Care Improvement Forum (RHCIF) – click here to read about the Forum.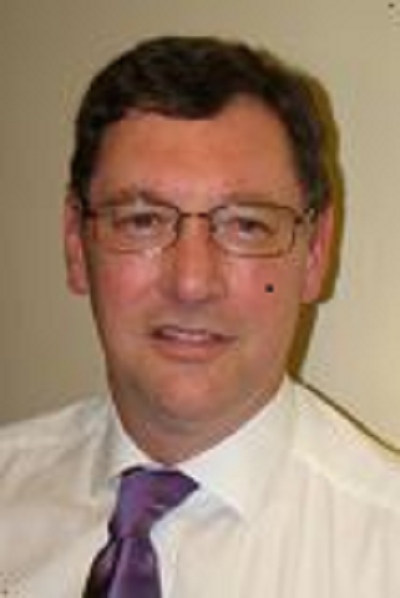 Peter Maddock
Peter is a lifelong supporter of the NHS and perceives it as being one of the most important institutions in the UK and has worked for the NHS in a variety of management roles for over 30 years.
During the early stages of the Covid-19 pandemic, Peter was very aware that the NHS and Care Services were under extreme pressure and yet they were unable to access sufficient PPE to protect their staff. Therefore he saw this project as a way in which he could continue to support not only NHS staff but also Care staff and Social Work staff. 
By linking with RHCIF colleague Keith Edgar he has been able to provide support in identifying where there were gaps in PPE provision and has supported the logistics and delivery of visors to areas which were in need of support.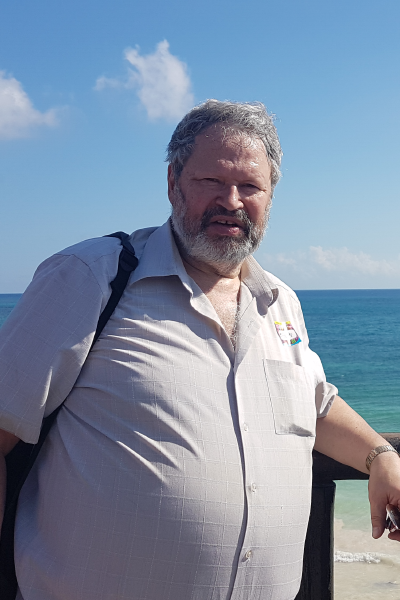 Willy Goldschmidt & The Friends St Cross
Keith and I are members of the Rugby Health and Care Improvement Forum (RHCIF) which is a group of retired professionals from Rugby who have been involved in the NHS in one way or another for many years.
I joined the Rugby PPE Response initiative when Keith reached out to the RHCIF  looking for contacts who could assist with the initiative which had been started by Jo and Kellie at the Westside Medical Centre.
 As Chairman of the Friends of St Cross I was able to reach out to our pool of volunteers and supporters. Several of our volunteers are now working as drivers collecting and distributing face masks.  The Trustees of the Friends are also delighted to support this initiative by channelling some funds that have been donated for the purpose of buying some of the raw materials for the production of the face visors.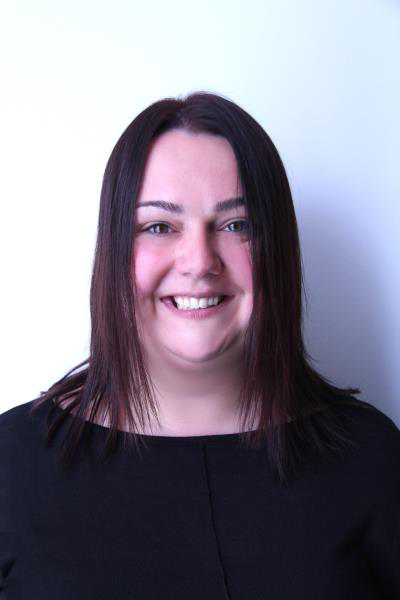 Kellie Preece
I am the Practice Manager at Westside Medical Centre.  My team and I are very proud to have been a part of this project since the very beginning.  Jo contacted us asking if we could make use of the shields that she had made on her 3D printer and we gratefully received them. 
Keith is one of our GP's. He is key in all of this. With his drive, enthusiasm and links with local businesses and the Friends of St. Cross, this project quickly escalated and through the fantastic links Westside has with other local frontline services, we have arranged for hundreds of the masks to be deployed to services including District Nursing, Care Homes, local Paramedics, St. Cross Hospital and Phlebotomy.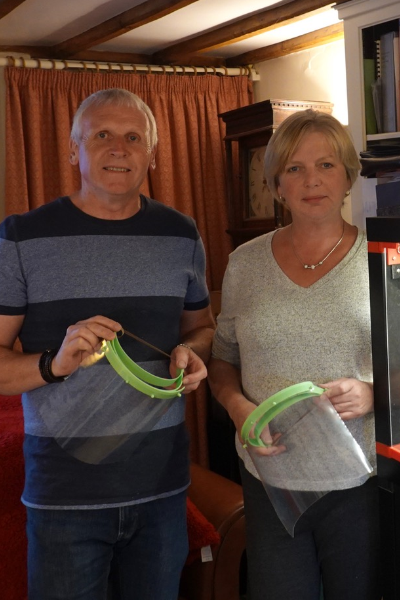 Gordon and Jane Hutchison
When Keith reached out to our village COVID-19 support group to ask if anybody could help produce PPE visors we were keen to see what we could do. A few of us have 3D printers and using the design very kindly put into the public domain by the clever team at Prusa we ran a couple of prototypes.
Keith gave it the thumbs up and its now all hands to the pump to try and ramp up production. The bottleneck is the 3D printed parts which take around 4 hours each so the more people we can get to join us running their printers the better. A big thankyou to all the folks behind the scenes co-ordinating the sourcing of materials and distribution but I think I speak for all of our group when we say the biggest thankyou by far goes to the incredible people who need to wear these visors every day, we are grateful to them all.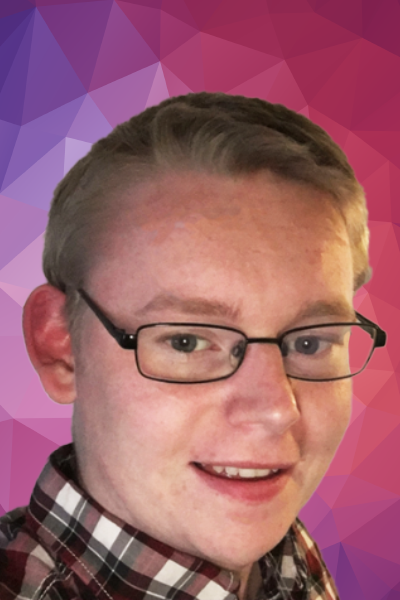 Lewis Flavell & Pixel Geek Designs
Through being very creative and technology driven, I applied myself and my business to supporting Keith's and Willy's effort in supporting the community and develop digital resources to communication and promote the actions being taken. Through obtaining 8 years of digital marketing experience, I have ben able to apply myself effectively to support with the design and enhancing the development of the marketing content and communication platforms. I have also undertaken the technical support with hosting platforms through my business of Pixel Geek Designs.
Some of our team of 3D printers and seamstresses!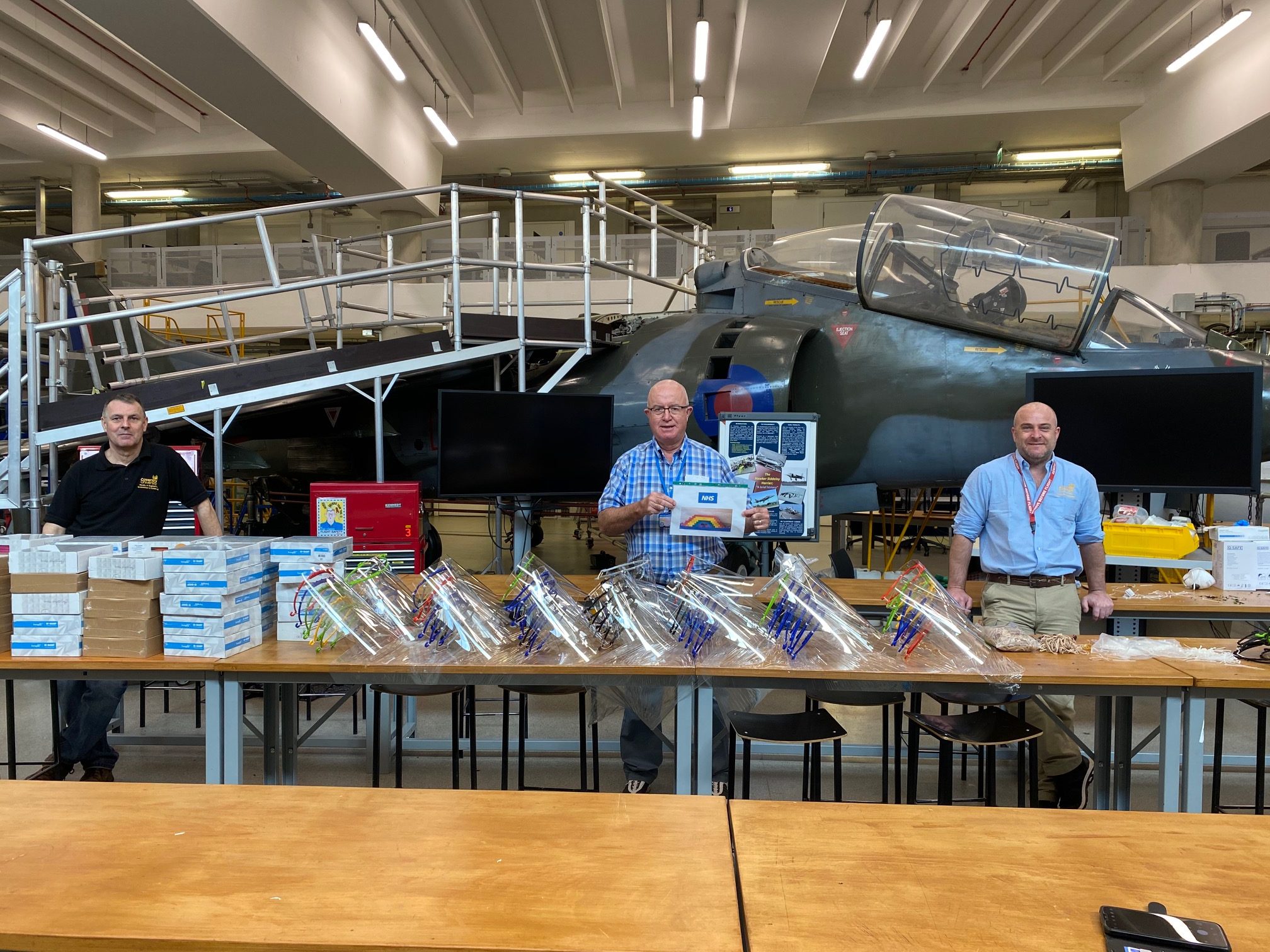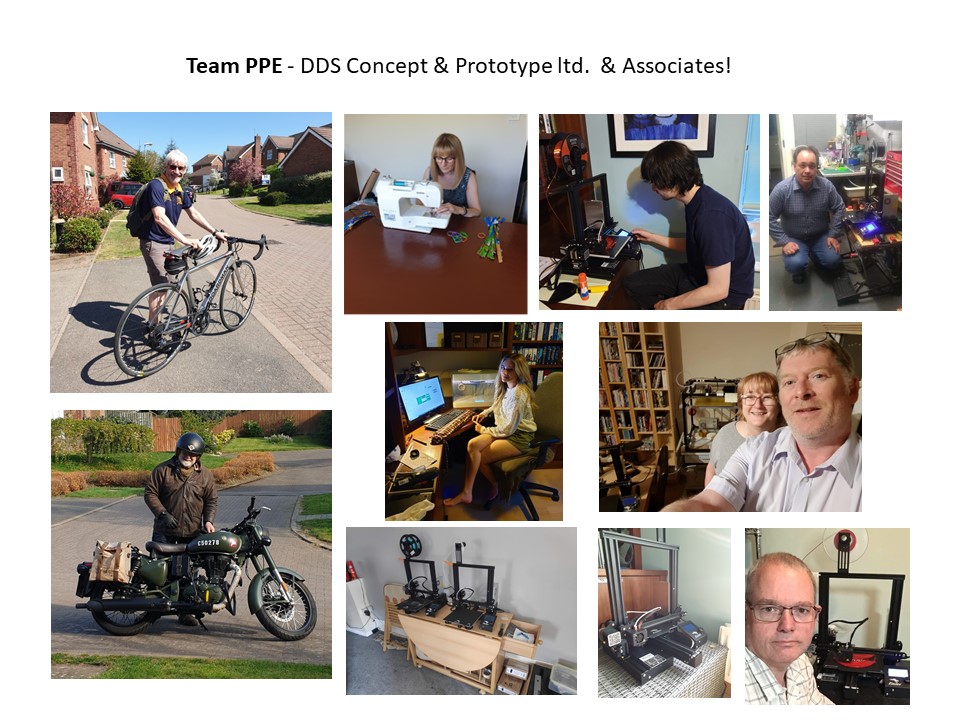 Above are the teams from Coventry University School of Engineering  and  DDS Concept and Prototype of Dunchurch
Below are some of our seamstresses, the distribution team and  3D printers from Monks Kirkby and Rugby!! There are many more!!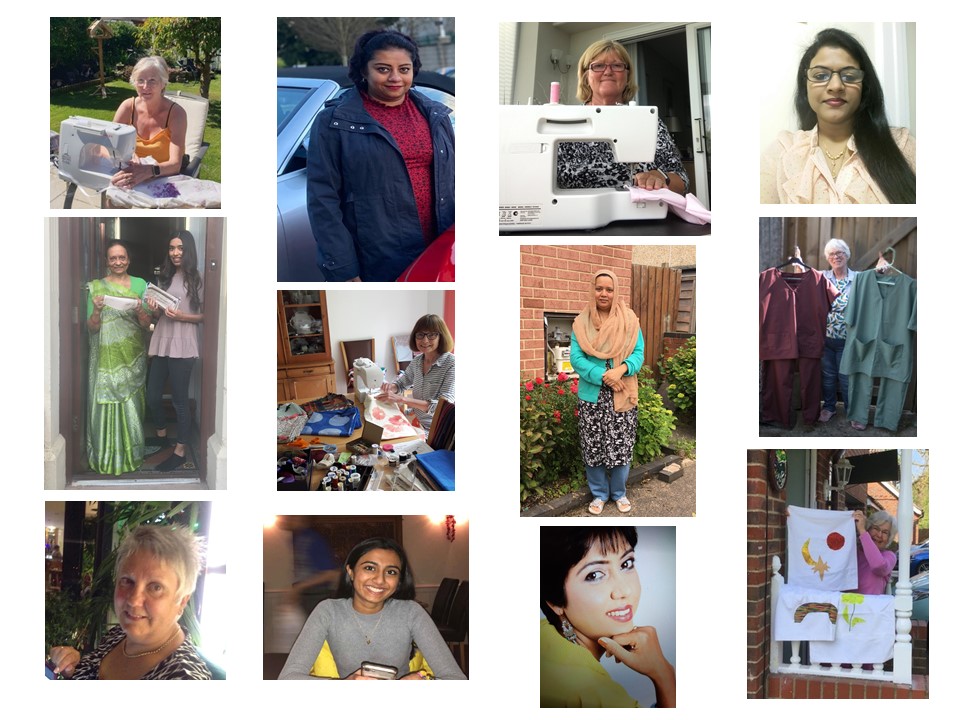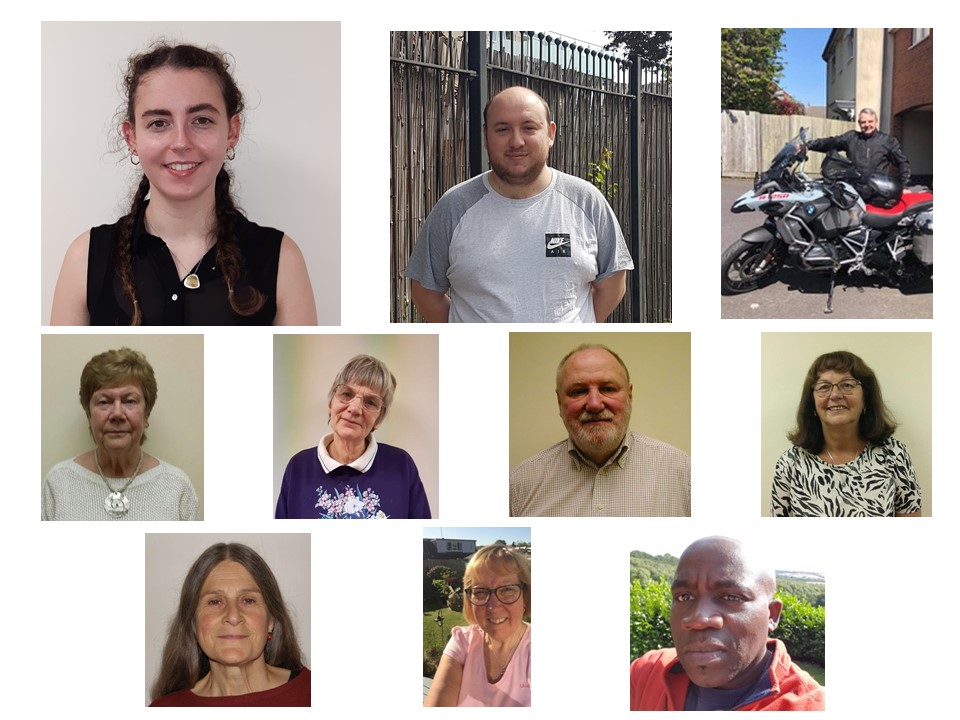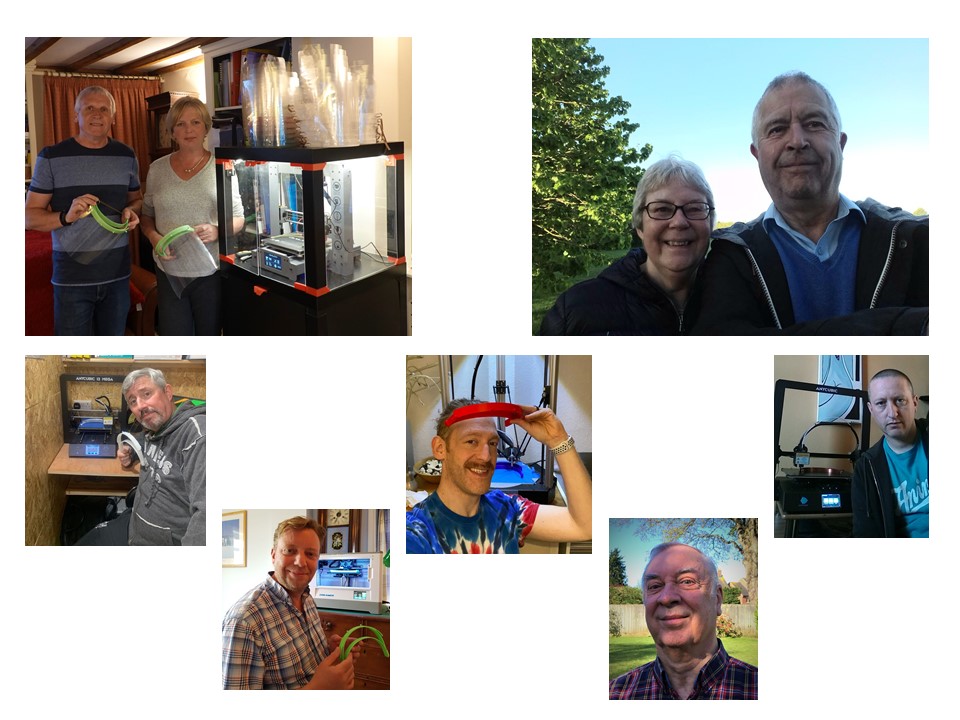 Design, Development & Manufacturing
We are developing a bulletin board to share our knowledge with fellow producers Please sign up to gain access and make a request or contribute to the discussions